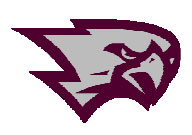 The Central High School softball team is headed back to the state championship game to defend their 2013 title.
The Falcons defeated Hortonville 4 to 1 today in the semifinal round at Goodman Diamond in Madison. Stats and a play by play summary is available here.
Central will face the winner of the Kimberly vs. Germantown, which at this writing is still under way.
The final game will take place at 5:35 p.m., Saturday.