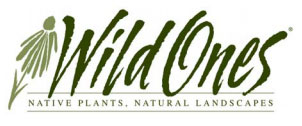 Note: Wild Ones Native Plant Sale is a westofthei.com sponsor. — DH
The Wild Ones Native Plant Sale will take place Saturday, June 7,  from 9 a.m. to 3 p.m. at the Seno Woodland Education Center, on Highway P,  1.5 miles north of Highway 50 (3606 Dyer Lake Road).
Available for purchase will be Wisconsin native plants (including trees and shrubs) for sun, shade, prairie, woodland, rain gardens, butterfly gardens, and more. Native plants provide the perfect habitat and food sources for songbirds and butterflies. Be a friend to nature – plant some in your yard today!
The plants are being sold at great prices – and knowledgeable, friendly people will be there to help you
Find Wild Ones online at http://rootriverarea.wildones.org
Wild Ones promotes environmentally sound landscaping practices to preserve biodiversity through the preservation, restoration, and establishment of native plant communities. Wild Ones is a not-for-profit environmental education and advocacy organization.
Proceeds benefit natural areas in Racine and Kenosha counties, and the local chapter.
Here's a list of plants available at the sale (note advance purchase no longer available).