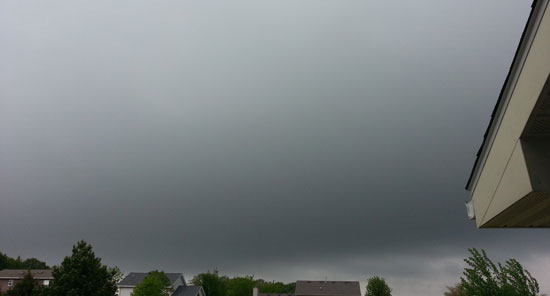 At about 3:20 p.m., the skies west of Paddock Lake are looking pretty dark.
A short term forecast from the National Weather Service says thunderstorms are forming in the region, but no severe weather watches or warnings have been issued yet.
NWS radar shows storms as far west as Janesville heading due east.
UPDATE 3:27 p.m. — Pouring down rain now in Paddock Lake.