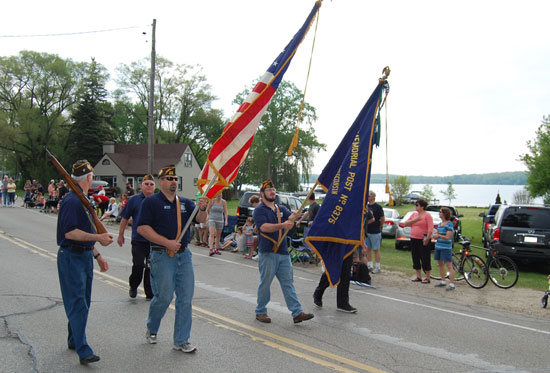 The Schultz-Hahn American Legion Post #293 annual Memorial Day parade and ceremony was held this morning in Silver Lake.
Community groups, businesses, school bands, law enforcement and fire departments paid tribute to our fallen service people in the parade.
After the parade, a ceremony was held at the legion hall on Cogswell Drive.
Here is some video of the Riverview School, Wheatland Center School, Central High School and Wilmot Union High School bands performing in the parade:
Here are some video highlights from the ceremony:
Here are some photos from the parade and ceremony: