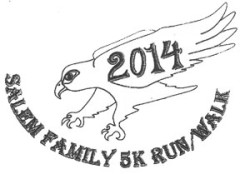 The Salem School Family 5K Run/Walk will take place  Sat. May 31.
Start time will be 8:30 a.m., with check in time from 7 to 8:20 a.m. Fee: $10 Individual or $15 Family
Proceeds will go to the purchase of school supplies, benefiting Salem families in need and Salem classrooms.
More information available here.