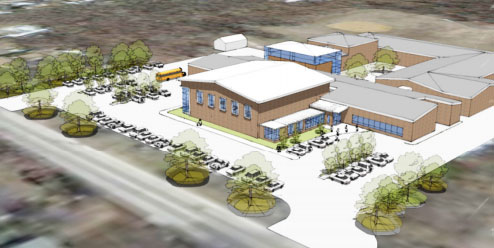 Twin Lakes School Dist. No. 4-Lakewood School's $5.9 million building renovation referendum passed by a wide margin in voting today.
Final unofficial votes are 341 yes to 100 no. Votes will be certified Friday.
The positive result means that the district can now move forward with issuing general obligation bonds to fund renovations of the school building including: demolishing and rebuilding a new gymnasium and constructing a new school entrance and office addition; the addition of two new classrooms with a corridor connecting the building and creating a safety enclosure for the courtyard; upgrading the science lab; remodeling the restrooms and offices; replacing and reconfiguring doors and lockers, asbestos abatement, replacing floors and additional remodeling and repairs; site and storm water system improvements; and acquiring furnishings, fixtures and equipment.