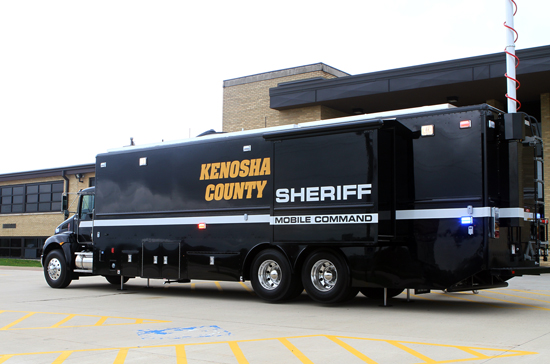 Technicians were still making tweaks as the Kenosha Sheriff's Department Command Unit arrived at Paris School. A school was selected as the first stop because the Sheriff's Department will have radio communication with all of the school in Kenosha County. This was the first test.
The department's first brand new command vehicle was built by LDV of Burlington. It took about 8 months from the start of the ordering process to completion at a cost of $536,000. The money came from other budget sources, including $397,000 that was no longer needed for new squads, and $116,00 Federal grant for HDS.  The vehicle is to be multipurpose, serving major events, disasters, dispatch, and HDS (bomb squad). Sheriff David Beth speaks about it.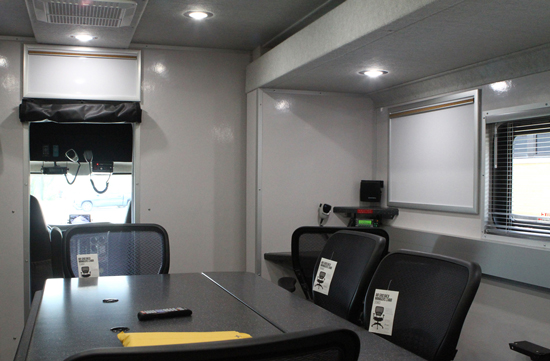 The antenna is 26 feet mounted 3 ½ feet off the ground. It has a television camera and can have additional equipment attached to it. It can withstand 65 mph winds. According to LDV sales specialist Scott Remer, it gives them a lot of high tech capabilities.