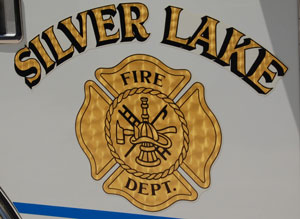 The sudden retirement of Silver Lake Fire Department Chief Andrew McFarlane Tuesday has prompted an impromptu meeting of the Silver Lake Emergency Services Committee Wednesday night at 6 p.m. at Village Hall.
The meeting notice says the meeting is a committee of the whole and will be held in open session. The only agenda item is discussion of McFarlane's letter.
Trustee Roger Johnson, chairman of the committee, said in an email to westofthei.com that Roger Pattie has been appointed acting chief of the department and operations continue as normal.