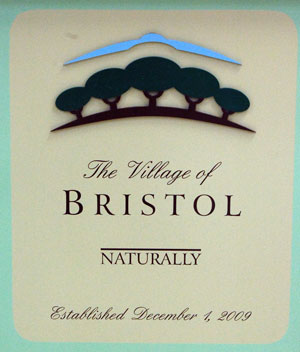 The Bristol Village Board agreed Monday to join the Kenosha Area Business Alliance — and perhaps some other Western Kenosha County municipalities — in a study of possible locations for business parks West of the I.
The village agreed to help fund the study to a maximum contribution of $3,000, said village administrator Randy Kerkman. The action passed with one vote against.
KABA is looking to identify potential business park locations throughout Western Kenosha County, representatives of the economic development corporation have said. KABA would purchase the land and market the park, and the municipalities where the parks are located would be expected to supply infrastructure funded through tax incremental financing.
In Bristol, possible business park sites have been identified at Highways C and U and south of the current business park, which is located in central Bristol, Kerkman said.
A KABA representative told the  Twin Lakes Village Board last week that KABA thinks Western Kenosha County is an attractive re-location opportunity for businesses looking to move to Wisconsin, but who cannot afford more expensive locations such as Kenosha or Pleasant Prairie.
KABA is seeking support from several local municipalities.