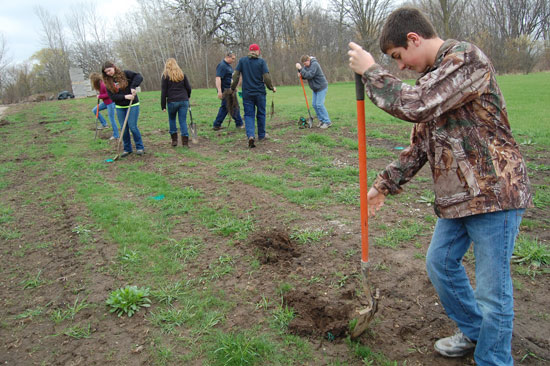 Bristol observed Arbor Day and the importance of planting trees at Bristol School on Friday.
Students from the school and village public works employees planted numerous sugar maples. Each tree, being only about 18 inches high after planting, was marked with a flag to make them easy to see for groundskeepers.
The trees were planted along a construction road to the school's under construction addition, which district administrator Gale Ryczek said will  eventually become a permanent access to the property from 203rd Avenue.
Municipalities with the Tree City USA designation, like Bristol, are required to have an annual Arbor Day ceremony, said Randy Kerkman, village administrator.
Here are some more photos: