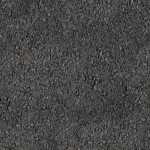 The Salem Town Board last week approved a bid for the 2014 road rehabilitation program.
The chosen bid from Black Diamond Group, Inc. of Oak Creek totaled $1,888,888 for four groups of work. The next lowest bid was $2,561,797.
Four groups of work will be done:
Streets in Salem Oaks Subdivision, Cross Lake Subdivision and 268th Avenue.
Streets in Yaws Subdivision.
98th Street.
Wilmot streets, including 111th Street, 112th Street, 113th Street, 114th Street, 117th Street, 118th Street, 119th Street, 306th Avenue, 309th Court and 308th Avenue.
The 98th Street work drew the most discussion. The road is in bad shape — a rough road sign is even posted at its west end — but town officials have expressed some concern about improving the road fearing it could become a high speed short cut between Highway 83 and Highway C. Supervisor Dan Campion asked staff to consult with the county to see if any safety improvements could be made to 98th Street's intersection with Highway C. Salem highway superintendent Mike Murdock also said he has a solar powered flashing stop sign that could be installed there.
"That intersection scares the hell out of me," Campion said.