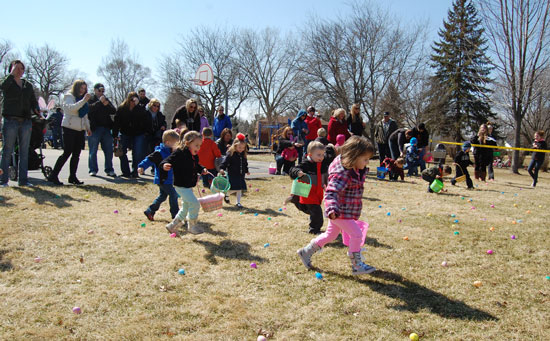 Silver Lake hosted its annual Easter Egg Hunt Saturday at Schmalfeldt Park.
The weather was much warmer this year than last, so there was no need to define the hunt areas by spray painting the snow, as was done in 2013.
The festivities started out with the Easter Bunny being transported to the park on a Silver Lake Fire Department truck. Egg hunters searched by age. Those who found a golden egg won a special prize.
The egg hunt is organized by the village.
Here are some more photos: