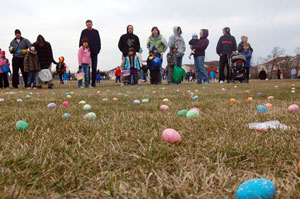 The Westosha-Salem Kiwanis Club will host its Easter Egg Hunt on Saturday, April  12.
Line-up starts at 11:45 a.m. The whistle to start the hunt goes off at noon sharp!
The event is open to all children ages 2 to 10 west of I-94 in Kenosha County. It will be held at Salem Grade School, Highways AH and 83.
The Easter Bunny will also be available for visits and photos.