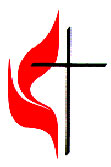 Wilmot United Methodist Church will host the Fox River Barbecue on April 12 from 4 to 7 p.m.
The barbecue will offer pulled pork sandwiches and sides. Adults $8, children 6-12 $5 and children under 5 free.
This is a celebration of the church's lift project, now completed and fully paid. Thank you for your help! A portion of the proceeds from this dinner will go towards a local charity.
Wilmot United Methodist Church is located at 11425 Fox River Road, Wilmot. On Sunday, April 13 during worship service at 8:30 a.m., there will be a dedication of the lift. Everyone is welcome.
For further information, call 862-6366.