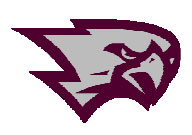 Central High School District of Westosha recently selected the 2014 Badger Boys and Girls State Representatives.
Representing Central at the week-long conference promoting democratic government principals and citizenship in Oshkosh for Girls State is Maria Salerno, daughter of Mark and Nancy Salerno. Selected as Alternates are: Madeline Murphy, daughter of Jeanne Murphy and Hayes Timothy Murphy, and Brooklyn Carlson, daughter of Tracy and Andrea Carlson.
Representing the Boys State in Ripon are: Benjamin Graveley, son of Michael and Claire Graveley, and Jonah Arbet, son of Raymond and Marla Arbet. Selected as an Alternate is Gerald Ehr, son of Paul and Mary Ehr.
Attendance at Badger State is made possible and sponsored by the American Legion Schultz-Hahn Post 293 for the boys, and the Schultz-Hahn 293 Unit of the Women's Auxiliary for the girls.