If you are a fan of Salem's Pumpkindaze community event, there may be some more good news for you coming.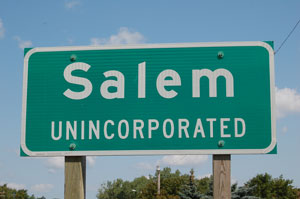 Supervisor Michael Culat said at Monday's meeting that he would like to work toward the town organizing a winter community event.
"It's just one more thing that could make this town a fun place to be," Culat said Monday.
When we asked for more info on what he is proposing for the winter event he foresees taking place in January or Febuary, Culat offered the following:
The thought occurred to me this winter. I have had several conversations about winter sports and the necessity of the town to capitalize on our resources, My wife I, along with several friends go to Fish Creek in the winter and attend their "Winter Games". While driving back this year the thought occurred to me that we can replicate this in our town. My thoughts are to hold them at the new Marchuk Park over on Camp Lake. Hopefully we can get the park ready in time. As of right now I envision a large tent set-up. The tent would house a number of games for kids and families. I also see us possibly holding a fishing derby, cross country ski races, some type of snowmobile event, ice-skating events and a multitude of kid friendly games. Obviously there is a lot of thought which needs to go into this, but if we start early enough, I think it could be awesome!!! Just look at Pumpkin-Daze.
Culat's proposal for a community wide volleyball tournament and other activities was part of what grew into Pumpkindaze, which has been held the last two years and is planned to be held again in 2014.