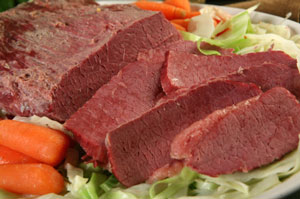 The Town of Wheatland Fire Department is hosting its annual Corned Beef and Cabbage fundraiser on Monday, March 10, from 4 to 8 p.m. at St. Alphonsus School cafeteria — a new location this year — with raffles to follow.
The department is raising funds for equipment used by department personnel. Tickets can be purchased in advance from Town of Wheatland Fire Department members, the Wheatland Town Hall, or at Luisa's Restaurant for $10 or at the door for $12. Children 12 and under can purchase tickets at the door for $5.
Not a fan of corned beef? No problem, Luisa's gnocchi or mostaccoli also will be served.
Fire Chief Louis Danko said the change in location was necessary due to number of people the department has been serving for this fundraiser in recent years.
"We want to thank Luisa's for all of their support with this event through the years," Danko said.