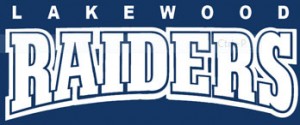 Two resolutions relating to a second phase of building improvements at Lakewood School will be considered by the School Board at a special meeting Wednesday night.
The board will consider an initial resolution authorizing general obligation bonds not to exceed $5,990,000 and then a resolution authorizing a special election for a referendum on the same bonds issue.
The board passed an authorizing resolution last month for energy efficiency improvements to the building. That action will not increase taxes and did not require a referendum.
The improvements related to Wednesday's action are structural. According to a document published by the district, these improvement include:
…replacing the existing gymnasium with a larger, more updated one that includes locker rooms and a new stage for the performing arts. Our current gym was built more than 50 years ago – in 1961 – when Lakewood School had fewer than 100 students. Today the school has more than 400 students. Additional structural upgrades will include the addition of two classrooms, restroom facilities, repurposing of existing classrooms, and connecting the front of the building to the back, which will reduce the time students spend walking all the way around the building. These upgrades will create a more efficient environment which we estimate will enable Lakewood to increase instructional time by as much as 60 hours per year – almost two weeks – without adding days to the school year or extending the school day."
If passed, the tax impact of the referendum is expected to be about $6 per month of $100,000 of assessed value.