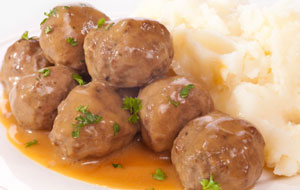 Salem United Methodist Church will be hosting its annual Smorgasbord Dinner and Silent Auction, on Sunday March 9, from noon to 4 p.m.
Meal tickets for adults are $8 in advance and $9 at the door. Seniors and children (3 and up) pay $6 in advance and $7 at the door. Children under 3 are free. Contact the church office at 843-2525 for advance-purchase tickets.
Food includes roast beef, fried chicken and macaroni and cheese, assorted salads, mashed potatoes and a vegetable. Your ticket price also gets you a beverage and a homemade dessert. It's one of the best deals in town!
Salem United Methodist Church is fully handicap-accessible, due to the recent installation of a wheelchair lift to access the lower-level fellowship hall.