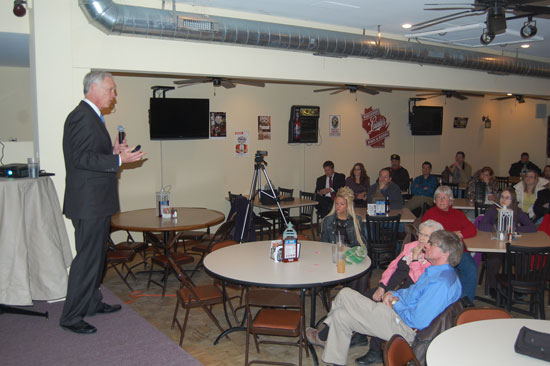 Republican U.S. Sen. Ron Johnson held a town hall meeting at the Fire Pitt restaurant in Trevor Friday afternoon.
About 40 people attended the meeting.
Johnson started off the meeting with a presentation, including slides, that touched on economic and social topics. After his prepared remarks, he answered questions from the crowd, saying he welcomed not only those who agree with his positions but those who disagree.
Following are video clips of portions of Johnson's comments:
On federal government finances:
On Social Security's future:
On national debt and the deficit:
On the rising cost of college: