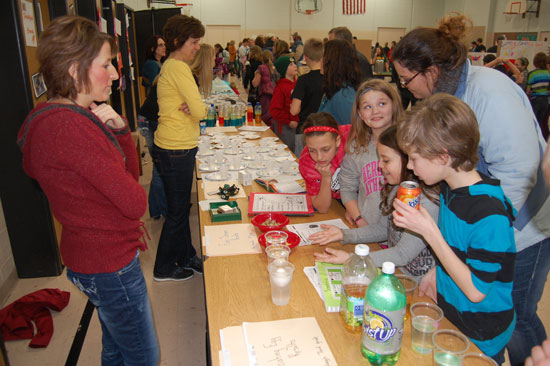 Riverview School held its Science Night Friday at the school.
The event included science project displays from students kindergarten through eighth grade and six demonstrations such as fireworks in a jar and volcano explosions. Students also were able to compete in Science Olympics events such as static balloon race, penny water drop and paper plate discus.
There also was a scientific sweets concession stand.
Here's some video of some of the volcano explosions:

The night concluded with a rocket launch led by seventh and eighth grade science teacher Steve Butler:

Here are some photos from the evening: