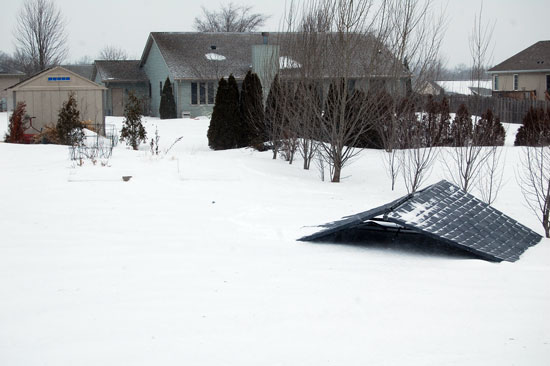 Wondering how strong that wind was last night?
The photo above is the backyard of westofthei.com headquarters in Paddock Lake, where we woke up to find the roof from our neighbor's yard shed in our yard. The building the roof came from is visible in the background. It traveled at least 50 feet.
Did you see any wind damage? Send a photo to darren@westofthei.com.