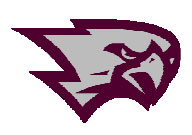 There is now a new way to stay up to date on Graphic Communications students at Central High School.  Visit www.Facebook.com/WestoshaGraphics.
The page was started in early December and has grown and expanded very quickly. There are regular posts of pictures and descriptions of activities the class is involved in. "I am glad I was able to create this page and am looking forward to sharing it with more of the community," said Garrett L. Pongratz, Graphic Communications & IT Essentials instructor. "Both students and community members can comment and post about the exciting things we do; such as parent's posts about how proud they are of their child's work, students showing off what they have made, and describing what we do down in our corner of the technology and engineering wing. There are also many photo galleries of completed student projects available; showing everything from screen printing projects, to laser engravings, to posters, and much more."
If twitter is more your style, there is @CHS_Graphics.