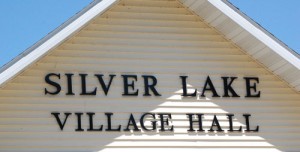 Residents of Silver Lake will get a chance to vote in a referendum on whether the village should be able to contract with Salem for fire and emergency medical services.
The referendum is the result of a direct legislation petition presented earlier this month. That effort was spearheaded by resident Colleen Dykstra.
Under the state's direct legislation law, residents of a municipality can petition a municipal board to enact legislation. If the petition is certified as having sufficient valid signatures, it can then be adopted by the board or rejected. If rejected, the matter then goes to a referendum, the outcome of which is binding for two years.
All board members — with village President Sue Gerber abstaining — voted to reject the resolution, therefore forcing the referendum.
There will not be enough time to get the referendum on the April ballot so it will be on the November ballot, village officials said.
The petition language said Silver Lake shall not contract with Salem for fire or emergency medical services other than usual mutual aid agreements. The language for the ballot will be drafted by village attorney Linda Gray or some other village official.
Before the vote on the direct resolution petition, Trustee Patrick Dunn made the case that the petition's action was not appropriate for a direct legislation initiative because it referred to an administrative — not legislative — matter.
But Gray said it was her opinion, and that of the League of Municipalities, that the Silver Lake petition was appropriate direct legislation.
Still Dunn introduced a motion (seconded by Trustee Sotiria Wilber) that said the board rejected the petition because it addressed an administrative and not legislative matter.
Dunn's motion failed when Trustees Mike Decker, Sabrina Moran, Paul Snellen and President Gerber voted against it.