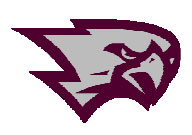 Whether Central High School students interested in being on the gymnastics team next season will be on a combined team with Kenosha or perhaps on a team based at Central appears to hinge on the how the Kenosha Unified School Board votes on a co-op agreement next week.
The Central board voted to approve a co-op agreement with Kenosha for gymnastics and hockey in April 2013. The KUSD board is set to vote on the agreement next Tuesday.
Tuesday's Central school board meeting included a large audience contingent that wants the gymnastics program to not co-op with Kenosha and remain at Central and under the direction of longtime coach Bill Price.
School officials say the co-op was pursued as a way to free up space in the gym mezzanine area, which currently houses the gymnastics program year round. During the gymnastics off season, the equipment stays in place, in part to allow a recreational and club gymnastics program run by Price to operate. That program does not pay rent for using the space.
Audience members that spoke all supported keeping the program as is. They emphasized what they saw as positive experiences they have had in the program. Some said that Price had been a positive figure for their children, almost like a second father.
Price also spoke, defending the program as one of the school's most successful extracurriculars.
"We've been the most successful winter sport in the history of this school," Price said. "… "Why is it so important right now that you need our spot?"
Principal Lisa Albrecht said the decision to retain a gymnastics team for students through the Kenosha co-op while also gaining more space in the mezzanine was one of education.
"Quite frankly, this building's purpose is to educate children," Albrecht said. "I can't have phy ed classes in the lobby."
Comments and questions from the audience continued for  more than an hour before board President Mary Ellen Pearsall called it to a close.
She asked Pierce, Albrecht and athletic director Jonathon Lindh to meet with the parents of gymnastics team members and report back on whether any new recommendation is in order.
Pierce said that meeting would not take place before the KUSD decision.
Speaking later in the meeting, after most of the audience had left, some board members said they want to make sure the concerns of the gymnastics supporters are heard and considered.
"When I see a group of parents who are engaged, I don't want that to go to waste," said board member John Holloway. "… I don't want them to feel rejected. There needs to be additional consideration on this."
Pearsall agreed saying that is why administration should meet with the parents and report back to the board about any possible new recommendation they might develop.