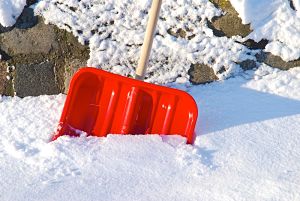 As of about 3 p.m., we were measuring about 3 inches of snow at westofthei.com headquarters in Paddock Lake.
There was a lull in the early afternoon but it's snowing hard again now.
The currently hourly forecast calls for steady snow to continue until about 5 p.m., when it will weaken some but not completely stop until about 9 p.m.
The winter storm warning remains in effect until 9 p.m.