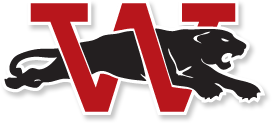 Special education staff at Wilmot Union High School have applied for a giveaway sponsored by The Order of United Commercial Travelers of America that could give the school's special ed program a big technology boost.
To participate, the school needed to make a 2-minute video about how the money would make a difference to students. A total of 10 schools are competing. You can view the video and vote for Wilmot here. You are encouraged to share within your social networks to get more votes. You can vote once per day.
If Wilmot takes the $10,000 top prize, the staff is wishing for an I-Pad for each student as well as other beneficial technology. Many of the special ed students are not able to communicate and hope to use the I-Pad to break their silence, explained Marcia Nolan, one of the school's special ed staff. The equipment could also be used for reading and math assignments and so much more.