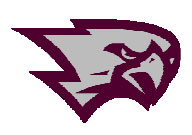 The Central High School Board passed an authorizing resolution allowing it to borrow up to $6.5 million for building repairs and maintenance projects.
The resolution was made under state statutes that allow the districts to borrow for improvements that increase efficiency.
The unanimous vote was taken after the board hosted a forum on the project that featured speakers from Nexus Solutions, which has been consulting the district on the project, as well as the district's financial consultant Mike Hallman.
If the project can get at least 3.95 percent financing over 20 years, the project would add about $12 per year to the taxes of a home valued at $100,000, Hallman said.
The project is projected to save the district about $50,o00 a year in utility and operational costs, said Mike David of Nexus.
Some of the areas of the school slated for improvement include: remodeling 50-year old bathrooms; modifications to the wood shop, science rooms and kitchen; water plant replacement; outside maintenance to tile and brick; and bringing cooling to the gym and lobby areas (welcomed by anyone who has ever attended a graduation ceremony at the school — DH).
Nexus actually identified $12 million in possible repairs, which was pared by the board to the targeted $6.5 million, David said.
About 10 members of the public attended the forum. The objection raised most frequently by the audience was the planned filling in of the multi-level all purpose room to eliminate ramps and stairs and increase the usable space. One audience member said the change would render it unusable by the cheer team for practice because the ceiling would be too low and others questioned whether it fit the increased efficiency aspect of the proposed project. Paris resident Michael Cavalenes asked why the board did not institute a pay as you go plan for making the improvements and avoid borrowing money and paying interest.
Once the authorizing resolution  is published, electors of the district would have 30 days to mount a petition campaign to have the matter put to a referendum.
District administrator R. Scott Pierce said if a referendum is held, the vote could not be held in conjunction with the April election and would have to wait until the November general election.
The board could still elect to borrow less than authorized by the resolution.