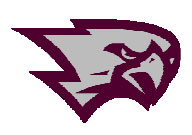 A public forum on a proposed multi-million dollar facilities maintenance project at Central High School will take place at 7 p.m. Tuesday at the All-Purpose Room at the school.
The meeting will include presentations from Michael David from Nexus Solutions and Mike Hallmann, the school district's financial advisor, said Scott Pierce, district administrator.
As the plan stands, the district could borrow as much as $6.5 million to take care of repair and maintenance work in the school building.
Nexus guarantees savings in utility costs will pay for the loan. If the savings do not, Nexus is bound by law to make up the difference.
The project could be approved by the School Board at a future meeting. Residents also could petition the district to hold a referendum.