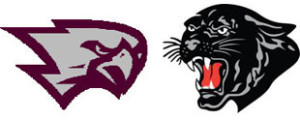 Wilmot and Central high schools will be challenging each other in a charity competition benefiting the "Walkin' in My Shoes" organization.
Walkin' in My Shoes is a charity located in Kenosha that is dedicated to assisting homeless teens.
Wilmot and Central are scheduled to play a boys basketball game on Feb. 7. Throughout the varsity game the schools will be collecting new or gently used coats, scarves, mittens, hooded sweatshirts and boots. Each donated piece of clothing will be worth one point for competitive purposes. Wilmot and Central will be keeping an accurate tally of points for each school throughout the game.
The school with the most points at the end of the third quarter will be awarded bragging rights and a traveling trophy.
The challenge was organized by the Central football and cheer teams.