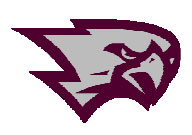 Central High School will hold their annual 8th Grade Orientation/Expo on Wednesday, Feb. 12.
The Expo starts at 5:30 p.m. in the Gymnasium and Cafetorium and will feature information about Central's academic programs, elective course offerings, and extra-curricular activities. Teachers and students will be in attendance to discuss their programs and answer questions. Counselor Presentations will be at 5:30 and 6:30 p.m. in the All Purpose Room and the Counseling Center. Counselors will be presenting registration materials and information about course selections.
If you have any questions or concerns, please call Tricia Collins, at 843-2321, ext. 238.