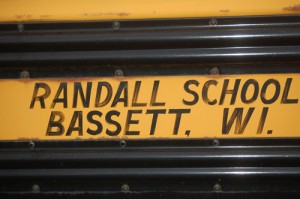 Randall School has announced its 24 Anthology Randall Winners. These students were selected from over 100 Randall entries.
These entries now move on to the second and final round of judging on January 28th. If selected, they will be published in the 2014 Southern Lakes Anthology. Students were able to enter in any one of the following categories: Prose, Poetry, Illustrated Writing, Cartoon, or Art.
The Randall Anthology winners and their category are:
GRADE 3 — Hayden Powell, Poetry; Luke Youra, Poetry; Chelsea Nettis, Poetry.
GRADE 4 — Blake Weaver, Art; Grace Massarelli, Art.
GRADE 5 — Arianna Karow, Poetry;  Claire Vozel, Poetry;  Elliana Zerr, Poetry.
GRADE 6 — Kenzi Ketterhagen, Art;  Quin Adamek, Illustrated Writing; McKinley Boyle, Prose.
GRADE 7 — Trinity Lee, Art; Emily Hershelman, Poetry; Carson Doty, Art; Grace Norberg, Art; Gretta Cieslak, Art; Lauren Christensen, Art.
GRADE 8 — Danny Folos, Cartoon; Sydney Grossi, Art; Dayne Schleusner, Poetry; Jeremy Bruton, Prose; Kayla Kerkman, Poetry; Mitchell Klein, Prose; Christine Dogan, Art.