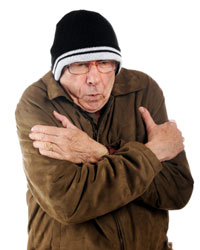 The snow we were forecast to get this afternoon for the most part did not show so there have been some adjustments by the National Weather Service outlook for our area.
A winter weather advisory has been all over the clock as to what hours it will be effective, illustrating the changing nature of the weather today. The advisory was to start at 9 a.m. and then at some point was adjusted to 6 p.m. Now it kicked in at 4 p.m. and will be in effect until midnight.
The NWS forecast for the remainder of  today calls for a 50 percent chance of snow and stronger winds — around 20 mph with gust of 40 mph. Low tonight 10.
Wednesday? Mostly sunny with a high of 17, 50 percent chance of snow Wednesday night.