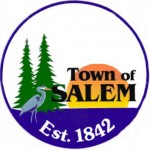 Three individuals have filed to be on the ballot to fill two Salem town supervisor seats in the April election.
On the ballot will be:
Dennis Faber, an incumbent.
Mike Culat, an incumbent.
Amee Janus.
The top two vote getters will fill the two at-large seats for a two-year term.