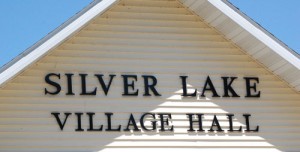 Six candidates will compete to fill three seats on the Silver Lake Village Board in the April election.
Not among them will be incumbent Trustee Cyndy Schwebke, who filed non-candidacy papers before the Dec. 27 deadline.
On the ballot will be:
Sotiria Wilber, an imcumbent.
Paul Snellen, an incumbent.
Roger Johnson, a former village president.
Carolyn Dodge.
Chris Willkomm, a former village trustee.
Janet Brager.
With three seats open and six candidates there will no need for a primary. The top three vote getters will fill the seats for a two-year term.