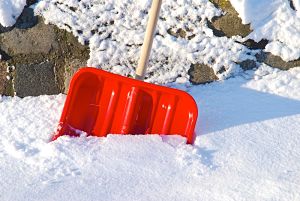 As of about 11:15 p.m., we are measuring about 3 inches of snow on the ground at westofthei.com headquarters in Paddock Lake. That's accumulation since about 2:30 p.m. Seemed pretty light for easy shoveling.
The local National Weather Service forecast is calling for 1 to 3 inches of accumulation overnight.
There is another 1 to 3 inches of snow in the forecast for tomorrow during the day, another 1 to 3 inches tomorrow night and another 1 to 2 inches Thursday.
The NWS has extended the winter weather advisory to 5 p.m. Thursday.