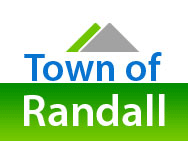 Randall Supervisor Mike Halvorson has filed papers stating he does not intend to run for re-election in the April 2014 election.
Halvorson was first elected to the Randall Town Board in April 2010 and was re-elected in April 2012.
The deadline for filing non-candidacy papers by incumbents was Dec. 27.
The other supervisor seat to be decided in April is currently held by Bob Gehring, who did not file non-candidacy papers.
Completed nomination papers for candidates for municipal and school board offices are due Jan. 7 at 5 p.m. at either the municipal clerk's office for town and village seats or at the school district office for school board seats. Incumbents who are not going to run for re-election are required to file non-candidacy statements by Dec. 27. If they fail to do so but do not file candidacy papers by Jan. 7, then the deadline for filing candidacy papers for that seat will be extended.
The spring election will be held April 1, 2014. If a primary is needed for any office, that will be held Feb. 18, 2014.