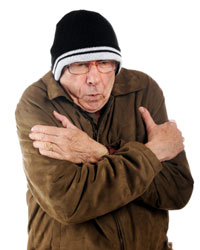 The forecast for the next few days is a study in contrasts — first warm then really cold.
Today the high temperature should reach about 34 and about 40 Saturday, the National Weather Service forecast says.
A cooling trend will begin Sunday with a high of 25 and falling temperatures.
How far will those temps fall? The high Monday is forecast for 4. The high Tuesday is forecast for 6. Wednesday it will be 10.