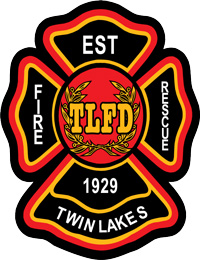 BloodCenter of Wisconsin is asking Kenosha County residents to save the day for patients by donating blood at an upcoming drive in Twin Lakes, on Friday, Dec. 27, from 9  a.m. to 1:00 p.m. The drive is sponsored by the Twin Lakes Fire Department and will be at the Village Hall, 108 E. Main St. Make an appointment at www.bcw.edu/twinlakes.
Donating blood during the holiday season can make a profound impact on patients in Kenosha County and beyond. It is a time of year when donations often decrease because of inclement weather and holiday activities. Just one hour of time can impact someone's life — a patient dealing with serious injuries, facing surgery or fighting cancer. The generous gift of blood donation could help a patient to feel well enough to take part in activities most people take for granted, such as enjoying the upcoming holidays with loved ones.
Anyone 16 or older who is in general good health and meets eligibility requirements is encouraged to donate blood. Parental consent is required for 16-year-olds to donate. The entire process takes about an hour. Donors should bring a photo ID that includes birth date.