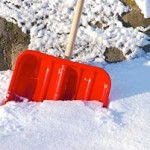 At westofthei.com HQ in Paddock Lake, we had about 3 inches on the ground from last night's snow storm as of about 8 a.m.
The local National Weather Service forecast calls for the snow to be mostly over here by 1 p.m. The winter storm warning continues in effect until 6 p.m. at this point.
The snow is wet and heavy. Take it easy out there shoveling.
Some chance of snow will persist through the latest forecast says. There's a 50 percent chance of snow Monday and Monday night, and a 60 percent chance of snow Tuesday night. Christmas Day there's a 30 percent chance of snow and a 20 percent chance of snow that night and Thursday.