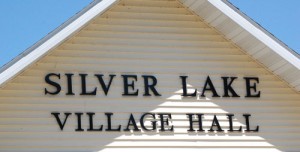 Sabrina Moran was appointed Wednesday to fill the remainder of a seat on the Silver Lake Village Board.
Moran will fill out the term of Barbara Ironside, who resigned in October. That term will end in April 2015.
Moran was one of five people who submitted a letter saying they were interested in the job. The others were:
Joy Corona.
Roger Johnson.
Carolyn Dodge.
Bernard Punsley.
Village President Sue Gerber said Punsley should not receive further consideration because she understood it to be an assumed name for a frequent commenter on westofthei.com and social media sites. "I can only assume that was a joke," Gerber said.
Moran and Johnson were at the meeting.
The 4 to 2 vote (Trustees Patrick Dunn and Cyndy Schwebke voting no) that appointed Moran came after an earlier motion by Trustee Soti Wilber to appoint Corona failed when it ended in a 3 to 3 tie (Trustee Michael Decker, Schwebke, Gerber voting no).
In making the follow-up motion to appoint Moran, Decker said he did not like that Corona — whose nomination by Dunn was soundly defeated on Dec. 4 before the board opted to solicit letters of interest — had never been known to attend a Silver Lake Village Board meeting.
"Sabrina's here," Decker said. "I think she cares. I think she wants to help out …  I could not support that last motion."