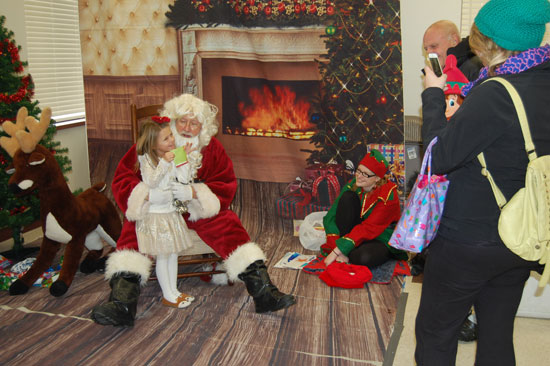 The Randall Fire Department hosted its annual breakfast with Santa at Fire Station #2 in Bassett Sunday morning.
The community was treated to a hearty and free (donations accepted) breakfast of pancakes, sausage and eggs with or without ham.
The younger attendees were also able to meet with Santa and have their photo taken. As the dining area was in the fire engine bays, it was easy to get a close up look at the big rigs. There were plenty of firefighters around to answer any questions you might have.
Here are some more photos: