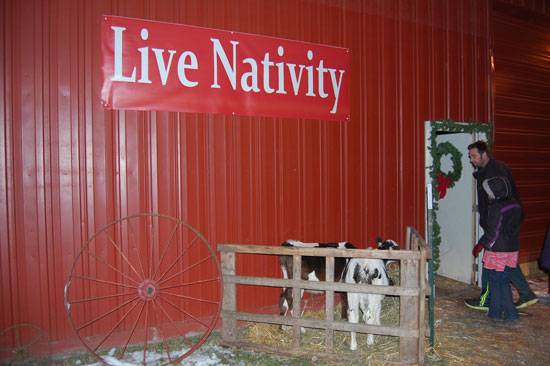 The annual tradition of a live nativity at Oakvue Farm in Bristol continued Friday and Saturday.
The Gillmore family tradition uses people to portray the characters in the story of the birth of Jesus Christ, along with live music and real animals. The nativity is set in a barn on the farm. Ed Gillmore says people from area churches help out in all kinds of ways.
After the nativity, refreshments are served.
One new feature this year was a synchronized to music lights display visible as people entered the farm grounds or waited for the next performance. Here's a short video sample:
Here is a video of a selection of scenes from the first nativity performance on Friday evening: