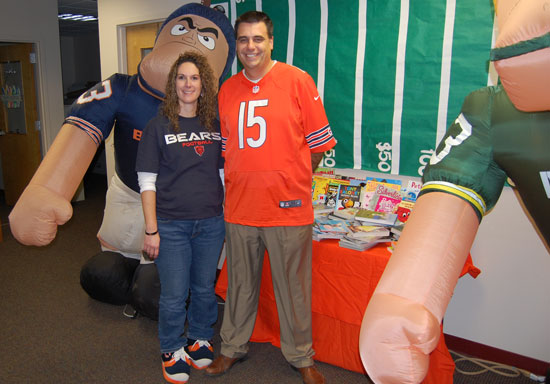 Riverview School students go to see their district administrator John Gendron Friday in attire that is quite unusual for the Packers fan — a Chicago Bears Brandon Marshall jersey.
That's because Gendron came out on the wrong side of a change war, which raised money for efforts to purchase books for students and support the school's giving tree.
The Riverview PTO held an "All for Books" competition the week before Thanksgiving. The competition pitted Principal Andrea Zackery, a Bears fan, again Gendron, a Packers fan. Students and staff brought in loose change and dollar bills and supported one administrator or the other. When Zackery out collected Gendron, it was time for him to don Bears gear for the day.
Overall, $596.76 was collected.