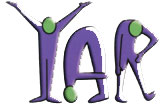 Kenosha County Youth As Resources is a grant-giving program that helps youth groups in Kenosha County to plan and implement meaningful community service and service-learning projects. YAR has awarded its latest four grants to worthy groups in the community:
Sponsor organization Holy Cross Church received $250 to make Tye Blankets for the homeless. The blankets will provide the warmth and comfort needed during the coming months. In addition, the youth will be holding a winter coat drive to benefit the less fortunate. 14 youths are expected to participate in this project.
Sponsor organization Pringle Nature Center received $500 for an Eagle Scout and his team of helpers to construct a stage. The new stage will give the center a teaching platform as well as a place to hold different types of events and ceremonies. People will be able to gather and enjoy the natural beauty of their surroundings. 24 youths are expected to participate.
Sponsor organization Kenosha Christian Life School National Junior Honors Society received $400.00 to purchase toys as Christmas gifts for families with financial hardship. The youth will be purchasing the gifts and assisting Kenosha's Toys for Tots in the distribution of them. 33 youths are expected to participate.
Sponsor organization Bristol Challenge 4-H Club received $260 to Tie Away the Cold. The grant will be used to make fleece tied blankets for the Sharing Center in Salem and the Shalom Center in Kenosha. The youth will be purchasing the materials and creating the blankets for the centers, which will then distribute them to the less fortunate in Kenosha County. 37 youths are expected to participate.
Youth as Resources is in its eighth year of service in Kenosha and is currently funded through Kenosha County UW-Extension and Kenosha County UnitedWay; the YAR Endowment was created to ensure the long-term sustainability of the program. The YAR Board is comprised of youth and adult members who meet four times each year to listen to youth service groups seeking funding. The groups may request up to $500 in grant money; the projects must be youth-organized and give youth a sense of inclusion and purpose in their community. The board votes which groups should be funded and to what extent. Also serving as a mentoring program for the youth members working beside adult members, YAR is a meaningful experience for young people to gain and utilize leadership skills, financial responsibility, and community service. To contribute to the YAR Endowment or to learn more, contact Tedi Winnett at 857-1940, email Tedi.Winnett@kenoshacounty.org, or log on to www.kenoshacountyyar.org.