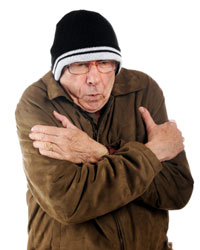 The National Weather Service forecast calls for some of the coldest weather we have seen here in a long time.
Today's high is forecast for a mere 23. Just to make that a little worse there will be 15 to 20 mph winds with gusts as high as 30 mph. Tonight's low is forecast at 6.
More of the same Sunday, with a high of 24 and sufficient wind to give a wind chill factor (there's a term we haven't used here since the first day of spring) of between -5 and 5.
Monday the warm-up begins with a high in the 30s.