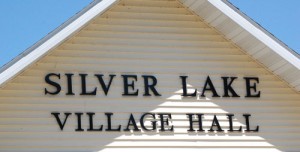 The Silver Lake Village Board is planning to change its regular meeting schedule.
An ordinance that received a first reading Wednesday would have the board meeting on the first Wednesday of the month be a committee of the whole where matters can be discussed, but not formally voted on. Then the meeting on the third Wednesday of the month would be a regular board meeting where the board will take action, presumably on the items discussed at the committee of the whole.
The change is being implemented as a cost saving measure that arose in discussions of the 2014 budget. Board members are paid less for committee meetings than regular meetings. The new arrangement should save about $7,000 a year, President Sue Gerber said.
While the move is being made now to save money, Gerber said she has hopes it also will improve communication among board members, who will have the opportunity to discuss more business as a full group before voting.