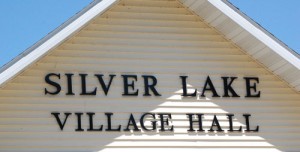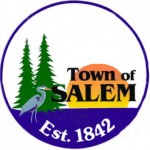 The Salem Town Board and the Silver Lake Village Board agreed to gather data and information as a start to look at a possible joint fire/rescue department of some kind in the future.
And along the way, there was some discussion of what if the village of Silver Lake decided not to be a village at all and revert to being a part of Salem as it was before the village incorporated in 1920.
The joint meeting at Salem Town Hall was held at the request of Silver Lake, who wished to re-open talks about shared services. Earlier this year, an effort to have Salem assume emergency medical services for Silver Lake failed when the Salem Town Board failed to move forward.
The 45-minute meeting Monday included all of the Salem Town Board members except Supervisor Ted Kmiec and all of the Silver Lake Village Board members except Patrick Dunn and Mike Decker.
Not a lot of details were discussed at the meeting. Most everyone seemed willing to discuss something. Salem officials wanted to know what Silver Lake was interested in discussing. Silver Lake officials had some difficulty articulating where their interest lay, saying that some of the preliminary work for the meeting was done by now resigned Trustee Barbara Ironside.
Salem town administrator Patrick Casey suggested the conversation start with fire and rescue services, since that what was discussed last time. Casey suggested the Silver Lake officials obtain and share some data on their fire department and rescue contractor and share the info with Salem. Getting the data would allow some analysis to see if a blending of the departments would be "a good marriage."
Casey also suggested that the outcome of such talks — if they moved to execution — would be a fire department united under a single command, presumably Salem.
"Whatever you call it, it's going to be one fire department with one chief," Casey said.
Then toward the end of the meeting dissolving Silver Lake as a village was discussed.
Earlier in the meeting, Silver Lake Trustee Cyndy Schwebke made a passing reference to Silver Lake un-incorporating. Later in the meeting, Salem Public Safety Officer David Shortess asked for clarification.
Schwebke said dissolving the village was suggested by a member of the public during budget meetings and that she has considered it too.
"It's just something I wanted to throw out there," Schwebke said. "I wanted to see if there"s interest."
There certainly was interest among Salem Town Board members. Chairman Diann Tesar, Supervisor Mike Culat and Supervisor Dennis Faber all said they would be in favor of considering Silver Lake dissolving.
Administrator Casey, however, suggested that dissolution talk was premature and suggested the fire/rescue issue be examined first. But even he acknowledged that dissolving Silver Lake would likely result in a lower local municipal tax burden for Silver Lake residents.
"It's how much more burden can you put on your residents?" Casey asked.
The board will next meet on Dec. 10 at 6 p.m. at Silver Lake Village Hall.