UPDATE 4:19 p.m. — A tree is being reported down in the 27000 block of Highway F.
UPDATE 4:26 p.m. — Deputy responding to report of tree down at Highway WG and 136th Avenue.
Was the wind that came through Paddock Lake around 4 p.m. strong? This photo from the deck of westofthei.com headquarters suggest it was. Note that the table was flipped.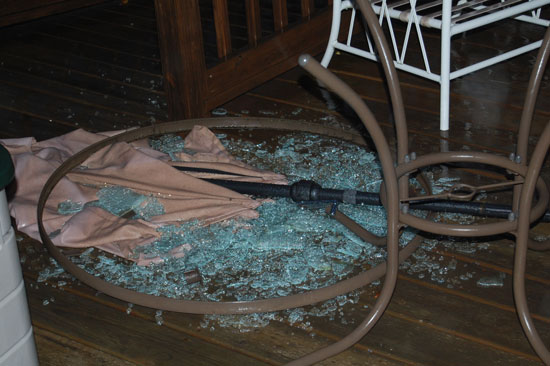 At 4 p.m., a sheriff's deputy is investigating a report of a large tree down in the 24900 block of 71st Street in Paddock Lake.