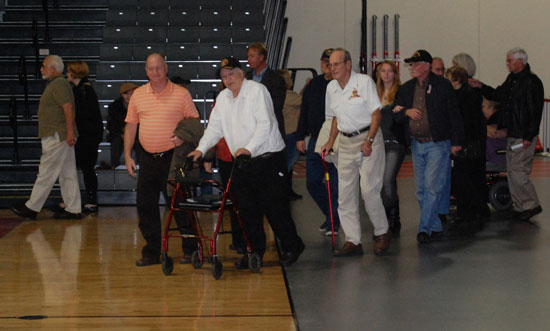 Wilmot Union High School students and staff celebrated the nation's veterans at the school today.
Wilmot hosted its annual breakfast for community veterans. That was followed by a Veterans Day program in the school's Veterans Memorial Fieldhouse.
The program began with a procession of all of the veterans in attendance:

It also included a dramatic reading of In Flanders Fields by the Wilmot Academic Decathalon Team:

The guest speaker was Colonel Richard Borkowski.
There also were several musical selections by  Wilmot band and choir groups. Here is a sample of one of them:

Here are some photos: